Berkeley has direct line of sight to the Golden Gate Bridge and the opening to the Pacific Ocean.  Powerful wind and swell enter the mouth of the bay and make their way all the way to Berkeley.  Spring and summer winds are the most consistent and best time to wing foil in Berkeley.  The best way to access and learn about Berkeley wing foiling is to visit the main parking lot next to the Cal Sailing Club.  The Cal Sailing Club also hosts open houses on select Sundays offering free boat sailing to everyone.  Adventure Playground is here also which is an awesome outdoor play place for kids.
The parking lot has fake grass for rigging and here one can meet and ask questions to the many wing foilers and wind surfers.  The main hazards here are low tide exposing shallow mud and some rocks in a couple places, also there is NO downwind exit so NOT beginner friendly and need to be able to stay upwind.  There are much much better beginner spots in the area.
Here is a video from one of the biggest days I have wing surfed in Berkeley, strong wing gusting into the 30s:
Learn to Wing Foil and see more videos by becoming a member: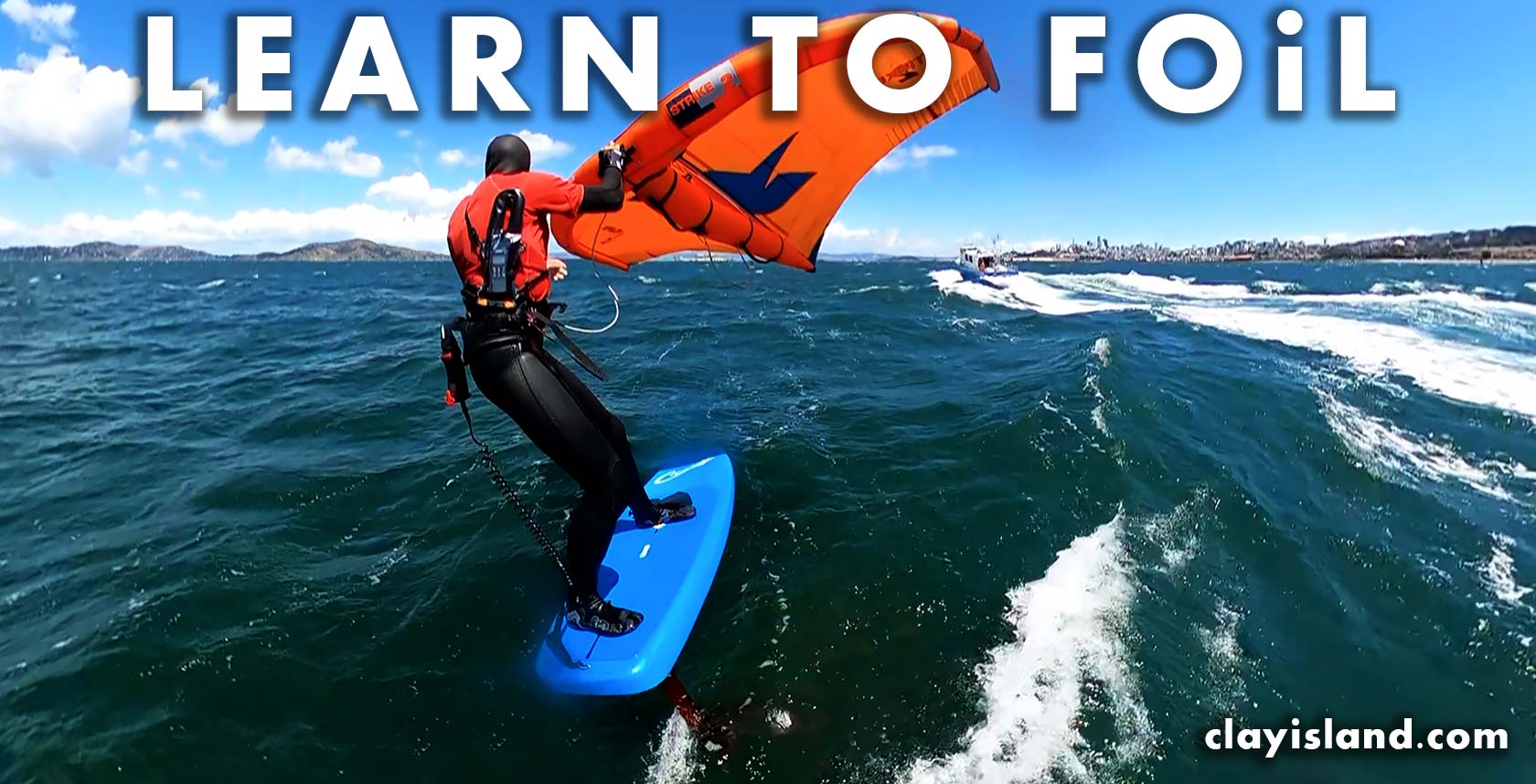 This video is from a week of good wind, low to mid 20s, wind was filled in across the cove and all the way to the beach:
Here is a short video from a good day at Berkeley in 2021:
I made this video after my 30th wing foiling session, I came to Berkeley a lot because of the consistent swell:
The learn to foil video course has over 170 videos, lots of in depth foil information and tutorials.  For a lesson in the San Francisco Bay Area contact us here.